Newsletter May 2019
24th May 2019
---
One step at a time, and none at times

"Meet your own self. Be with your own self, listen to it, obey it, cherish it, keep it in mind ceaselessly. You need no other guide. As long as your urge for truth affects your daily life, all is well with you."
Sri Nisargadatta Maharaj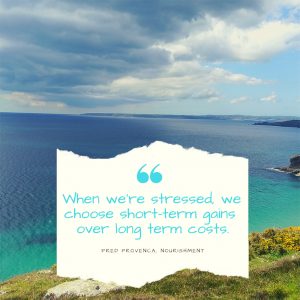 These are exciting times, fast paced and often riddled with a sense of urgency.
A few weeks ago I had the extraordinary privilege to participate at a much inspiring weekend seminar with Charles Eisenstein in Edinburgh, in my eyes one of the most visionary thinkers, speakers and authors of our turbulent time.
This gathering developed to be a beautiful "murmoration of activist and healers" in the midst of the dilemma of "not doing enough" and "what to do". Charles, as in his newest book "Climate – a new story", explains eloquently not only that our current "war on carbon" is misleading, but also that we need to find the time and space within ourselves to hear what the planet really wants from us, what she is singing to us. A "change of mind" rather than re-enacting the world of linearity and problem solving, which created the mess we find ourselves in in the first place, be it environmental, political, economical, physical or mental.
Having said that I don't mean to appear criticising the ongoing protests, be it XR or our kids, inspired by Greta Thunberg, exercising civil obedience in form of school strikes (a historical first?!) to protest against (us adults running the show so badly).
I believe both, active nonviolent action as well an inner search, fearless and humble, is necessary and asked for. Both of these protests appear to address not just carbon emissions and global warming, the domineering convenient truth, but a much bigger picture.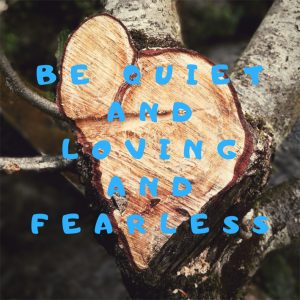 Speaking of enlightening authors, another current source of great inspiration to me, Stephen Jenkinson, author of the books "Die Wise" and "Come of Age" and protagonist in the documentary "Griefwalker" is coming to the UK. This work, founded on his experience in what he calls "The Death Trade" as palliative carer, is a cultural, political and moral agitation on dying and elderhood. Don't miss his "Nights of Grief and Mystery" near you!
To catch up where we left it last: In March I attended "Julian House's" 10th "Big Bath Sleep-Out" in Alice Park in Bath to raise money and awareness for it's homelessness services. More than 300 participants raised more than £48.000 pound (and counting). That's what it looked like and here you can still support my fundraiser.
Technically it wasn't much of a big deal for me, I've slept much rougher and wilder in my years as rock climber on a shoestring. In fact I enjoyed a good night sleep in the open under a clear night sky. And to some extend, given the amount of adolescent kids participating, along with many families, it felt a bit like a party on a festival. Very well organised and high spirited, thumbs up, Julian House and it's volunteers!
Similar to the work with The Dying the topic of homelessness strikes a cord with me. Whilst I feel that many other charities should ideally be financed by state or business, both those affairs concern all of us not just to a certain degree but at any means. By default homelessness comes with homes and dying comes with life. And both of these culturally inherent issues seem utterly neglected and avoided in our dominant Western culture.
I somehow suspect the work that is needed most in our times of loss and being lost begins with our ability and readiness of grieving and allowing, as opposed to quick fixes and more and more control.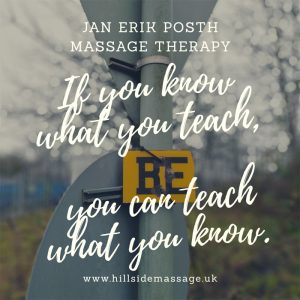 About a month ago I began time restricted fasting, a method known as 8/16, in addition to my ongoing gluten and dairy free diet. I've always been intrigued by fasting (rather than dieting), as with most things that seem to be going on in human history since forever. Not motivated to loose weight but as a way of detoxing by increasing rates of metabolism, promoting longevity, alertness and mental acuity. Whilst I've come across many a diet or detoxing method this one made not only sense but seemed easy enough to give it a go. Just don't eat or drink (other than water or unsweetened tea or coffee) between dinner and lunch for roughly 16 hours. Originating in the world of workout, weight training and bodybuilding this concept of fasting has become quite popular, is even intuitive for some.
The first two weeks went by easy enough, the charm of novelty and holidays helped, paired with sometimes copious amounts of coffee and almost continuous eating and snacking for the entire 8 hours allowed. Still, my waist shrank and I obviously lost a bit of weight, I guess as much as I could.
The first and only, still pretty serious problem I encountered was when going for a long dog walk along the river without having access to any drinking water. I made it back home on willpower but felt very drained for a couple of hours even after hydrating and eating.
I make sure now to drink plenty and not consume any stimulants (tee or coffee) before food.
Even though the amounts of food, as well as time spend preparing and eating, still feels similar to before the fast (if not more sometimes) I've learned to more and more appreciate the daily routine, even the feel of hunger. I consciously and effortlessly drink plenty of water (3-5 liters/day) and I enjoy eating more than ever.
When I find myself in situations that I'm asked "is all this not very difficult to do?" I know that I would have considered the sum of these steps impossible myself not too long ago. I think it is very if not most important to do small steps and do what feels right at a time. And to also try to make the move, sometimes beyond what you think of as your comfort zone.

Keep the stepping up going!

With love

Jan Erik

Please check that this widget Facebook Reviews has a connected Facebook.

Warning: Constant JEPSCROLL already defined in /customers/b/4/5/hillsidemassage.uk/httpd.www/wp-content/themes/JEP/footer.php on line 21